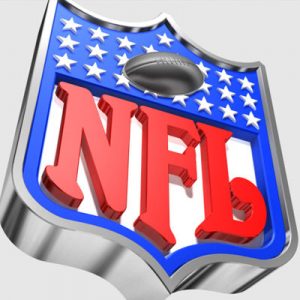 We're about a third of the way through the 2013 NFL season, and so far it's been an incredible ride. There have been remarkable turnarounds, breakout performances, and plenty of surprising results. So, 5 Weeks in, here are our early picks for the 5 biggest stories of the NFL season thus far.
1. The Giants' Futility
When YouTube first started broadcasting the now-infamous "Football On Your Phone" commercials featuring Peyton and Eli Manning, we all thought we knew one thing: this had to be rock bottom for both Manning brothers. It was just a joke, of course, but still hard to watch. Who would have thought it would get worse for Eli? His Giants are 0-5, leading the league in turnovers, and despite working with one of the best receiving groups in the NFL, Eli's numbers are dreadful. The Giants are going nowhere fast.
2. The Broncos' Dominance
On the flip side, Peyton Manning has been moving on cruise control at light speed since the season began. The Broncos are 5-0, averaging an absurd 46 points per game, and are runaway favorites to win the Super Bowl as Peyton looks to break every QB record that matters. For an idea of just how far out in front the Broncos are, take a look at Betfair news, where there's a sports book complete with a football gambling section. In the fixed odds supplied on this site, the Broncos are listed 1st in Super Bowl contenders with 9/4 odds – the Seahawks are second at 9/2, meaning the Broncos literally have twice as favorable odds as the second place team. That's remarkable this early in the season.
3. The Chiefs' Turnaround
Many people saw the Chiefs' turnaround coming. Alex Smith was brought in as QB for a team that really had a decent defense even during a 2-14 season in 2012, and Andy Reid was named head coach. But 5-0 is more than anyone was expecting. Kansas City looks like a legitimate deep playoff contender, and Reid is probably a shoe-in for coach of the year.
Also, 49ers. LOL!
4. New Contenders
Joining the Chiefs are a slew of unexpected playoff contenders, all hanging around in winnable divisions. Philly is 2-3, 2nd in the NFC East; the Dolphins and Jets are both 3-2, just behind the Pats in the AFC East; Cleveland, Cincinnati and Tennessee are all 3-2. None of these teams were expected by many to make the playoffs, yet all look like teams that could stick around.
5. Starting QB Struggles
Colin Kaepernick (LOL); Matt Schaub; Josh Freeman; Cam Newton; Tom Brady; RGIII – a number of the men we expect to be just fine at their positions and leading their teams have struggled enormously this season, with Freeman even being released by the Bucs. There's talk of Newton and Schaub potentially being benched as well. The headlines belong instead to the likes of Andrew Luck and Russell Wilson, perhaps starting to usher in a new class of top QBs.